First State Bank announces recent staff promotions
MIDDLEBURY — First State Bank recently announced the transition of some key personnel within the organization.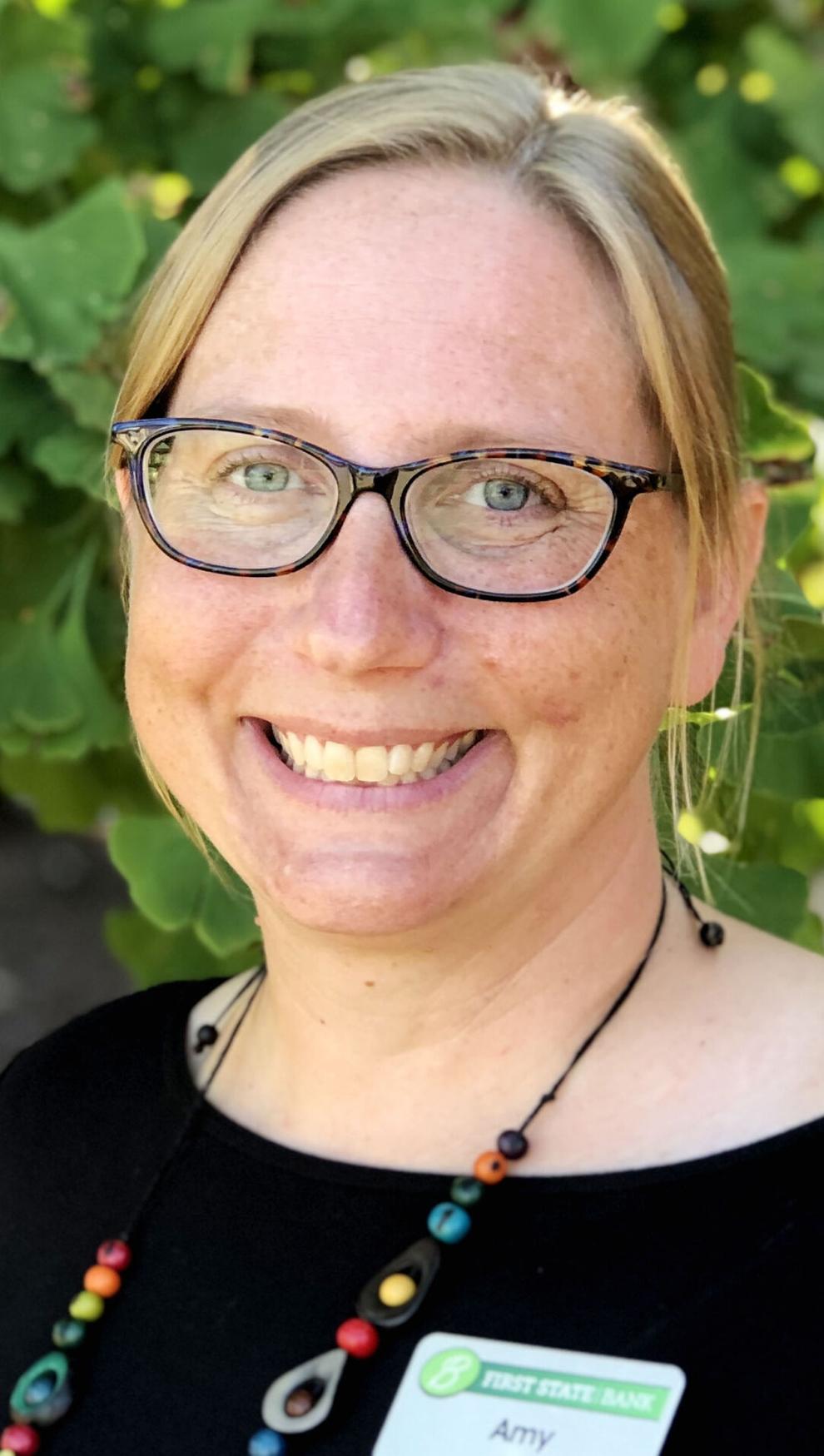 Amy Chupp has accepted a position within the Trust & Wealth Management department located in the Elkhart, Riverwalk office. Her new role will consist of assisting with the administration of trust accounts and handling daily operations within the department. Chupp has been with First State Bank for 16 years, primarily serving as the Goshen Greencroft office manager.
"I love getting to know our customers and helping them with their daily financial questions," she said. "In my new role, I hope to deepen my relationships with customers I have gotten to know over the years at FSB." Outside of work, Chupp enjoys spending time with her family doing jigsaw puzzles or getting outside running and biking.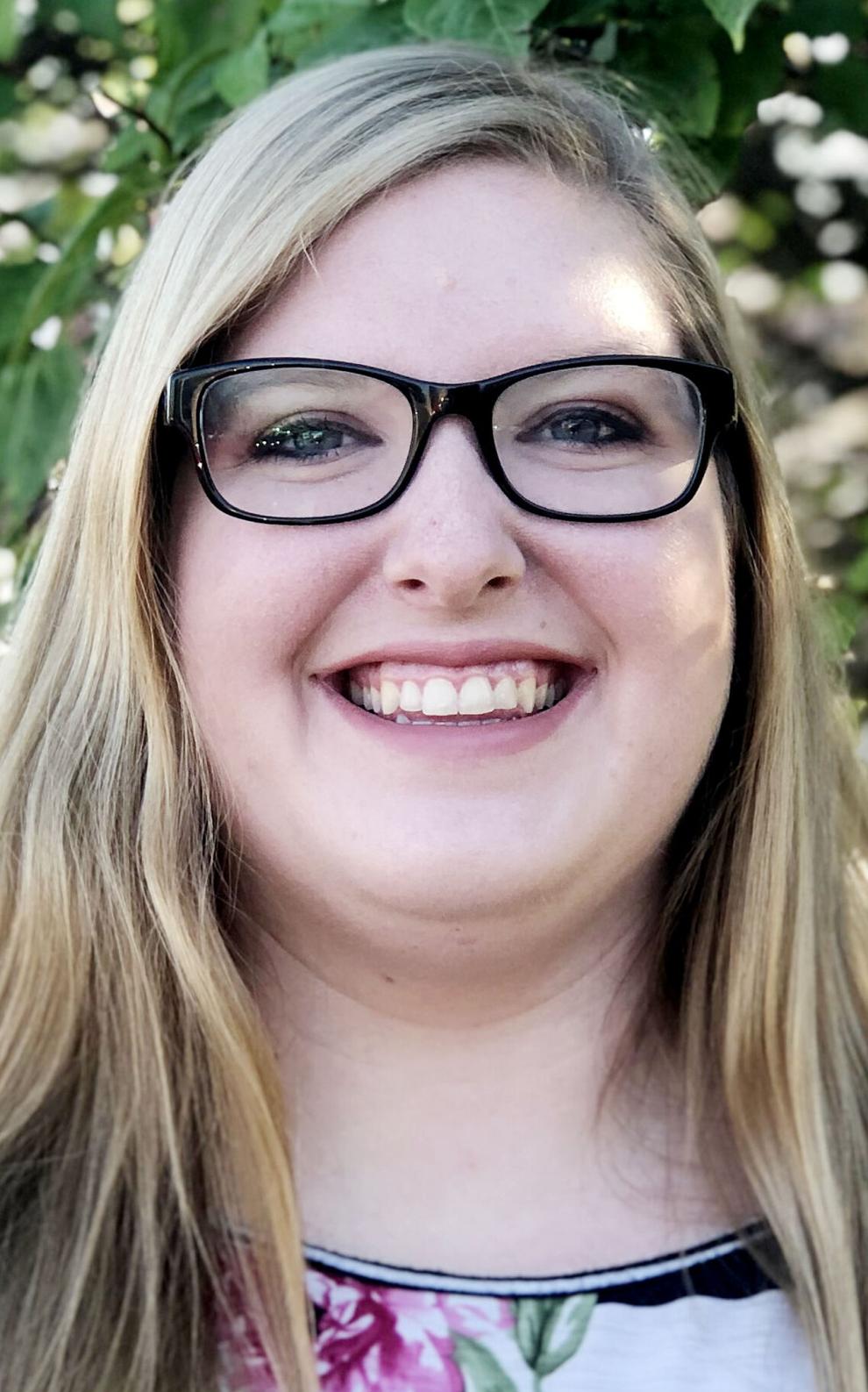 Michelle Miller has transitioned from the Training Department to the South Bend/Eddy Street location as the new branch operations manager. As manager, Miller will lead the team to oversee every aspect of business and retail customer services in South Bend. Miller has been a part of the First State Bank team for more than three years having several prior years of banking experience. Miller has worked in several capacities at First State Bank as a teller, customer service representative and in-staff training. Personally, she is very involved with theatrical arts specifically in the South Bend area.
"A lot of my life already revolves around South Bend," she said, "so I am looking forward to helping First State Bank achieve many goals and grow in that region."
FS Bancorp approves 1st quarter stock split
LAGRANGE — The directors of FS Bancorp, the parent company of Farmers State Bank, declared a two-for-one stock split resulting in one additional share of common stock for each outstanding share of common stock. The additional share will be payable Feb. 14 to its common shareholders of record at the close of business on Jan. 31 and the per share price will be adjusted accordingly, FS Bancorp officials stated in a press release.
The stock split does not change the proportionate interest a shareholder maintains in FS Bancorp, the release reads. The additional shares will be distributed in book entry form by the company's transfer agent, Continental Stock Transfer & Trust Co.
Thor Industries debuts two electric RV concepts
ELKHART — At the 2022 Florida RV SuperShow, global RV manufacturer Thor Industries, proclaimed "Welcome to the Future" as it unveiled its eMobility strategy around electrification of the RV industry.
At the show, Thor displayed two electric RV concepts, a motorhome and a travel trailer. Presented by Thor's leadership team, including CEO Bob Martin, the electric units were specifically designed to create a radical improvement of the RV user experience in an electrified RV world, according to a statement from the company.
"We've been focused on an electrification 'eMobility' strategy for a number of years and have made substantial progress on our journey," Martin said. "Early on, we determined that success for us would not be to simply put our name on the side of an electric chassis built by a third-party electric chassis manufacturer. Instead, as the industry leader, we harnessed emerging technology and co-developed flexible, scalable and customizable platforms on which our family of companies will build distinct products, providing a best-in-class RV user experience."
The travel trailer concept, named eStream, is built on Thor's high-voltage electric chassis. Powered by a propriety system, the trailer dramatically reduces loss of range for electric tow vehicles and improves gas mileage for traditional tow vehicles, the release reads.
"Our proprietary technology addresses the top concern of electric vehicle users — range limitation," said Josef Hjelmaker, Thor's chief innovation officer. "Studies have established that electric vehicles experience a significant loss of range even when towing a small trailer. The technology we co-developed creates a synchronized relationship between the trailer and the tow vehicle, enabling the trailer to move in harmony with the tow vehicle, reducing the pulling effect required from the tow vehicle. This, in turn, dramatically improves the possible range of the combination. In essence, we've turned the trailer into an electric vehicle. The technology is game-changing for our industry and others.
"Our technology also provides important features including the ability to dramatically improve and extend off-grid camping, power electronics — even your home, operate the trailer from your digital device and remote-control park the trailer after unhitching the tow vehicle, all of which have been very well received and applauded by the RV community. And because our system actively stabilizes the trailer, the self-propelled wheels and dynamic controls enable a superior towing experience, improving the safety of our roads."
The motorhome concept, the Thor Vision Vehicle (TVV), is built on an electric chassis co-developed with Roush. The TVV motorhome includes a number of unique elements designed to maximize chassis performance. Range extending technologies, including integrated fuel cell components, enable a range of up to 300 miles — well within the average non-stop travel distance of most RV users.
"Our team has conducted a massive amount of research targeted at understanding the impact of design elements on extending range, including aerodynamics of the units," said Todd Woelfer, Thor's chief operating officer. "Our strategy to create a unique electric experience specifically tailored for RV users has identified a number of product enhancement opportunities that we can and will implement well before we industrialize the electrified units."
To learn more about Thor's electric RV concepts, visit the Thor innovation website at www.thorindustries.com/innovation.
Winnebago Industries reveals e-RV at Florida RV Super Show
TAMPA, Florida — Winnebago Industries Inc. revealed the e-RV, an all-electric, zero-emission motorhome concept, at the Florida RV Super Show in Tampa.
The e-RV was developed over a two-year period by the company's Advanced Technology Group and is a fully functional, all-electric concept vehicle that redefines efficiency, comfort and functionality, Winnebago officials stated in a press release.
"This is an exciting time for Winnebago Industries and the outdoor lifestyle industry as a whole," said Michael Happe, Winnebago Industries president and CEO. "We are proud to continue our innovation legacy with the reveal of the e-RV concept vehicle."
The Winnebago Industries e-RV concept vehicle is an all-electric, zero emission RV that incorporates an advanced drivetrain and battery package that also powers all the living area systems of the coach. Key features of the e-RV concept vehicle include:
In-vehicle appliances aligned to optimize energy usage and battery performance while maximizing comfort and functionality.
Flexible battery charging source capabilities, that allow for charging at home, campgrounds and dedicated charging stations. Charging time is around 45-minutes at high-current charging stations.
Evolving battery technology and applications continue to drive capabilities and mileage range increases are anticipated as the concept vehicle further develops. Currently, an industry standard, 86-kWh battery configuration provides a range of 125 miles while powering on-board systems. This range will meet the needs of a majority (54%) of new RV buyers who prefer to make trips under 200 miles.
An integrated control system that enables operation of subsystems, optimizes load and efficiency, and displays system information and controls on a digital display. The control systems can be monitored through a tablet or smartphone app.
High performance wireless connectivity through a residential grade Wi-Fi network via dual-modem router that enables high data streaming levels.
Premium galley amenities including a modern, marine-grade refrigerator, slide out induction cooktop, and matte black sink fixtures. The bathroom includes a toilet and contemporary fixtures including a detachable, handheld shower head.
Materials throughout the e-RV concept vehicle are selected with a preference for eco-friendly and sustainable options. This includes sustainable, recycled cork-rubber flooring and woolen wall appliques to enhance thermal and wall insulation.
A chassis based on a readily available Ford Transit platform that has been modified with an advanced electrical power system from Lightning e Motors that powers the drivetrain, vehicle controls and living quarters.
"Consumer demand is driving electric power applications across many fronts, and we believe RV consumers are poised to benefit from the enhanced features and usability that electrified and connected RV products will provide," said Ashis Bhattacharya, Winnebago Industries senior vice president, Business Development, Advanced Technology and Enterprise Marketing.
For further information, visit www.WinnebagoInd.com/Electric.