How to Track the ROI of Your Online Advertising Campaigns
[ad_1]

You just started a new AdWords campaign.
You're trying to drive some easy, instant sales to your site.
But you quickly realize that you have no idea how to tell if those visitors are converting. No clue if you're wasting your hard-earned budget without a return.
You're not alone.
76% of marketers are still struggling to track the ROI of their campaigns.
Even worse is when marketers think they're tracking the effectiveness of their campaigns, but they're doing it in the wrong way.
So it looks and seems and feels like they're on the right track. All while budgets get squandered, and results continue to lag.
Here's how to get started tracking your return on online advertising campaigns.
Outline What a "Conversion" is For Your Campaign
Conversion tracking can be complex.
It's not cut-and-dry like most people think.
The first step to tracking the return on investment for an online advertising campaign is to outline what your campaign goals are.
Are you trying to build brand awareness? Are you trying to drive e-commerce sales? Consultations? Free trials?
Depending on your goals, conversion tracking will be vastly different.
For example, a conversion for e-commerce sales is quantifiable without much extra effort.
You can tell exactly what someone bought and how much you spent to acquire that customer via ads.
But what about consultations or free trials?
When AdWords shows a conversion for your campaign, it's not a sale.
Meaning you aren't getting a return on investment just yet. Your bank account isn't increasing when someone signs up for a consultation.
So those conversions don't tell the whole story.
If you're not tracking something quantifiable, such as items sold or likes generated to your Facebook Page, then you need to start with some basic math.
If you are trying to get consultations (or other similar conversions) that don't have a dollar amount to tie back to, you can set up a basic equation to give them value:
(Average Closed Lead Value X Rate of Lead Close) = Per Lead Value
This simple equation will give you insight into how much a lead is worth in your business, making it easier to tie back ROI to your conversions.
Set up Google AdWords Tracking
Setting up Google AdWords conversion tracking correctly is critical for measuring your ad ROI.
It helps you track data on how your campaigns are performing and whether or not you are finding success.
To get started, open up your AdWords account and navigate to the conversions section:
Here, you can begin setting up conversion tracking elements for multiple parts of your campaigns.
From basic call data to website conversions, you have a few different options: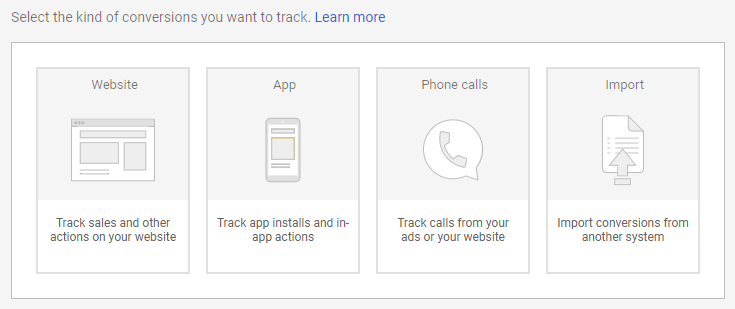 Depending on your campaign, you might need more than one of these elements to track conversions.
For example, if you decide to run AdWords ads with call-based extensions, you'll want more than just website tracking.

To get started, click on the element that you need to track.
The most common one will be your website conversions, or the people who buy a product or convert on your site.
Select the tracking type and give it a name and a category to recognize it:
Next, under "Value," you're going to want to input some basic numbers.
Remember that equation in the section before?
If your product/service isn't a direct sale like e-commerce, you want to set your lead value as the conversion value here.
This will give you some insight into ROI fast without having to dig through each conversion.
Once you're ready, save the conversion tracking element, and it's time to install your tag.
I can tell you're already jumping for joy. Tone it down, I know it's exciting stuff.
Now you can scroll down to the box called "Event snippet" where you can select between two options:

The most common one will be the Page Load option.
This simply means that whenever someone lands on a page, AdWords will mark it as a conversion.
So, the key here is to place this tag on the right page.
If you place it on your landing page, your conversion data won't make sense.
You need to place it on a thank you page that a user will land on after they've converted.
So, if someone fills out a form somewhere on your site, they need to be directed to a thank you page. That's where you want to place the tag.
Simply install the code into your thank you page header, and you'll have live tracking for your campaign.
If you want to double-check your tag installation, use the Google Tag Assistant to make sure it's installed correctly:
Voila! That's it.
Now you can start to track the fundamentals of ROI on AdWords.
But that's not all. This is just the first step of tracking your advertising ROI.
It's time to go into some depth.
Setup Facebook Pixels
Facebook advertising is amazing because of all the diverse options it gives you.
The options are virtually endless. You can create campaigns to fit almost any goal you might have.
However, that's also part of the problem. Determining exactly how likes, comments, awareness, visits, and clicks translate into new paying customers isn't easy.
First, you need to set up tracking scripts, just like you did for AdWords.
This is the only way to start collecting the initial data on how your campaigns are performing.
To start setting up your Facebook Pixel for tracking, head to your Facebook Ads Manager and click "Pixels" under the Assets section:

Now, click the green "Set Up Pixel" button to get started: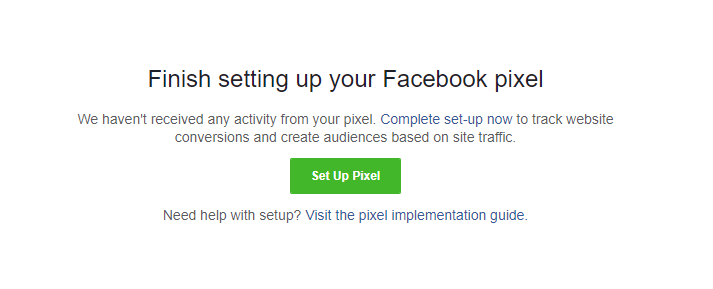 Facebook is easy to work with because they've got dozens of integrations that make installation a breeze: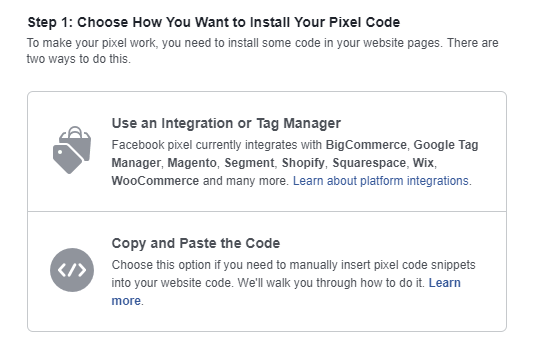 If you know how to install code, you can do it yourself.
If you don't (or you're just lazy like me), select the first option.
Once you've integrated, be sure to head back to the Ads Manager to make sure there's a confirmation in the top right corner:

This pixel script will give you the basics. You'll start to see who does what on your site (and how it all relates back to your original ad campaigns).
But you're going to need to take it a few steps further before you can glean any ROI insight.
Let's do it.
Take Advantage of UTM Codes
UTM codes 'tag' your URLs to give you extra data about where your traffic is coming from.
For example, let's say you're doing paid promotion with an influencer on Twitter.
They are posting a few of your blog posts every day to get you more traffic and sales.
But when you look in Google Analytics, this is all you see: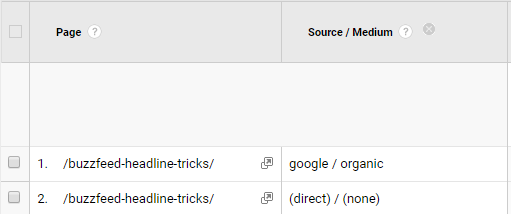 Great. This
isn't
helpful because you could be running
dozens
of these campaigns at one time. Or your traffic could just be high and diverse.
There's no way to pinpoint which activities or campaigns are generating those sessions. Meaning, you have no clue if your efforts are working or not.
UTM codes allow you to add tracking data like source, medium, campaign, and even keywords to your URL to properly record each visit.
For example, here's what a completed UTM could look like:

Here's what your data will look like inside Analytics when you start to add UTM codes:
Now, you can tell exactly how you got the traffic, why it's coming to you, and where it's coming from.
So, how do you set these up?
There are a few ways to go about it.
If you're running smaller advertising campaigns and just need to track a few links, head to Google's UTM builder: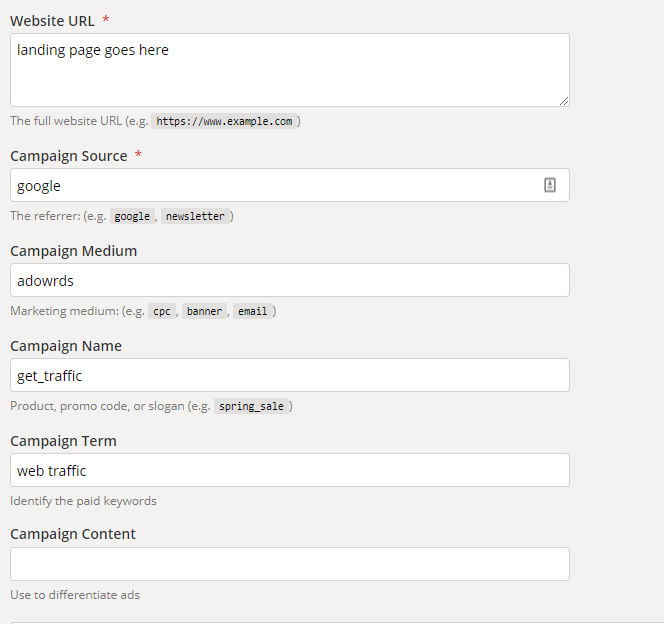 You can use this page to fill out the desired tracking tags like campaign source, medium, name, and keywords.
You simply type the final URL that you want to track into the "Website URL" section and generate your new URL.
Use that in your next campaign to get better data in Google Analytics.
If you run tons of AdWords ads and don't want to make new UTM codes for every landing page, there's a shortcut.
Head to your AdWords account and navigate to your shared library.
From here, select the URL options tab from your settings: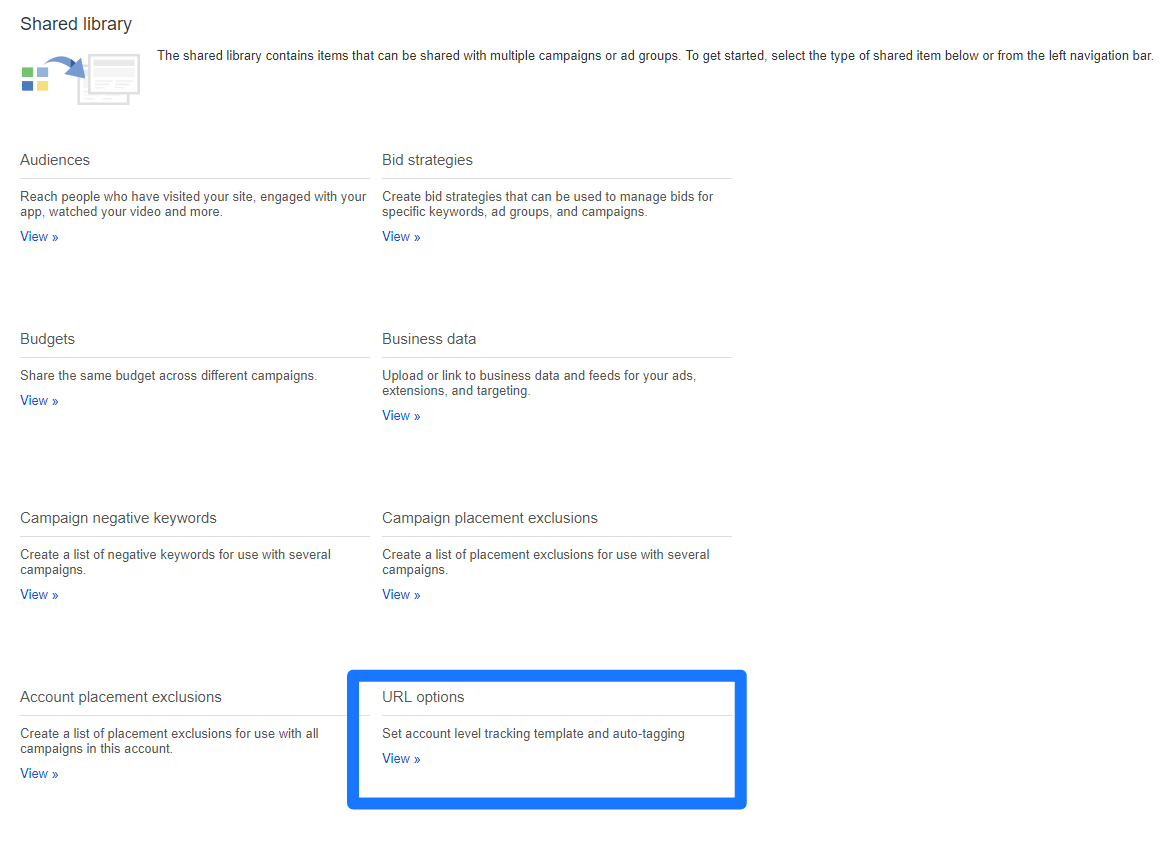 Then, make sure that auto-tagging is enabled. Head to the "Tracking Template" and here's where you can enter UTM information.

Enter lpurl, then a question mark, and then any ValueTrack parameters you want to use, separated by ampersands (&).
For example, let's say you wanted to track the campaign it came from. You'd add a string like this:
lpurl?ads_cmpid=campaignid
Doing this will enable tracking at the account level, meaning you'll never have to set up UTM codes for each new AdWords ad you create.
Track Your Phone Calls
Now that you're tracking basic conversion data on the top advertising networks, along with more laser-focused link tracking, it's time to pull it all together.
Without phone call data, you're missing out on a big piece of the puzzle.
Tons of AdWords conversions are from phone calls.
Why? When someone is going to book something like a consultation or hotel room, they often call in.
It's easy, especially from mobile phones.
But what happens when this is all you see in AdWords?

You ain't got nothin' to show who converted or where in the heck they came from.
Tracking offline events is critical to success.
If you're getting a lot of conversions from phone calls, you need to know which ones came from advertising and which were already coming from organic traffic.
Otherwise, it's a shot in the dark as to whether you're better off spending your dollars on SEO or PPC.
One of my favorite tools for tracking call data is CallRail.
You can set up keyword pools on your site that give each user their own tracking data.
Using dynamic number insertion, CallRail gives each user their own phone number rather than 1,000 users seeing your standard business line.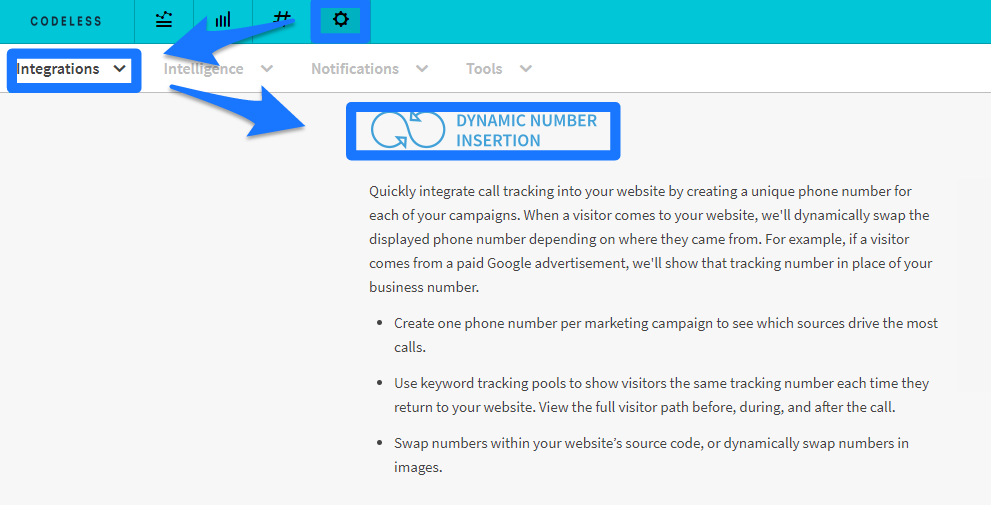 Meaning you can track each individual as they move throughout your advertising funnel.
You can see how they got to your site, the keywords that brought them to you, and the landing page they landed on.
You can record phone calls for even better conversion tracking.
If you want to tie ROI back to your advertising campaigns, you need tracking at every level.
That includes boring, old-school things like phones.
And yes, people still call businesses (as much as we hate it).
Conclusion
When you've started a new online advertising campaign, what's your first step?
If it's not setting up conversion tracking, you might be making a big mistake.
Tracking return on investment is critical to understanding how well your online campaigns are doing.
First, you need to start by outlining what a conversion means to your campaign.
Is it a direct sale via e-commerce, or is it a consultation?
The idea here is to tie your efforts directly to ROI and understand that a conversion isn't necessarily money in your pocket.
Next, set up tracking scripts with the top advertising outlets.
You need these to collect critical data.
Be sure to take advantage of UTM codes to get insight into where your traffic is coming from.
Lastly, track your phone calls. People often forget how important call tracking is for getting an understanding of ROI.
Want to prove that your campaigns are worth it?
Clicks don't tell you that. Neither do leads, opt-ins, or consultations. Only revenue does.
About the Author: Brad Smith is the founder of Codeless, a B2B content creation company. Frequent contributor to Kissmetrics, Unbounce, WordStream, AdEspresso, Search Engine Journal, Autopilot, and more.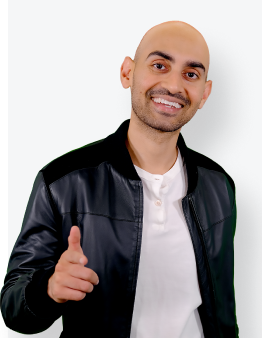 See How My Agency Can Drive Massive Amounts of Traffic to Your Website
SEO – unlock massive amounts of SEO traffic. See real results.
Content Marketing – our team creates epic content that will get shared, get links, and attract traffic.
Paid Media – effective paid strategies with clear ROI.
Book a Call
[ad_2]

Source link