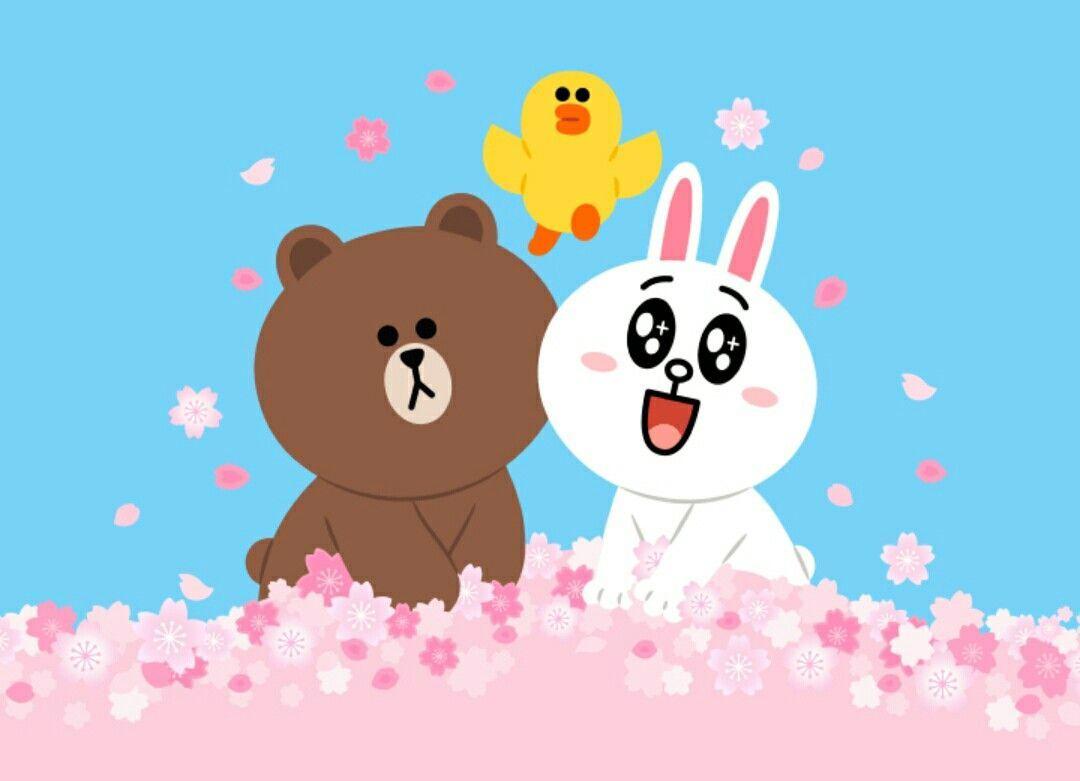 Creating a line sheet is both simple yet tricky. It all depends upon the true knowledge of a line sheet; what is it? What is contains? And why is it important? Without going deeper into these things, you may not be able to create a line sheet effectively and up to the mark.
So, to help you out and make your task easier, I will tell you all the basics of line sheets and guide you by creating the best line sheet that wins the retailers' hearts.
Let's begin!
What is a line sheet?
You might have heard this term quite often in a wholesale, retail market. Besides, if you have just started the wholesale apparel business and someone might have asked you for the sheet, and you might have wondered what good thing is this.
Line sheets are the miniature catalogs that apparel companies use to present their services to their buyers. The most obviously contain product images, color/size options, product number/ID, price, and various basic things depending upon the type of products an organization is selling.
Is the Line sheet Important?
They are undoubtedly an important part of the sales process and demand a lot of time, focus, and care while making one. They are expected to be well organized because these are the tools you will use every day to illuminate your product line to the potential retailers looking for a perfect blend of merchandise.
The ease for the retailers to get to know your product line easier and even better can benefit your business greatly. Depending upon their previous sales, they will buy a bulk of products from you, provided that your line sheet is well organized to present to them each thing.
To help grow your business, I am going to tell you an easy 6-step process that you can follow to create an effective line sheet. Nevertheless, before moving ahead to the process, let me first introduce some important things that you need to consider before making your line sheet.
Some important things to consider
There are some things that you need to consider before you even think about how to create a line sheet. Without these things in mind, you might be able to make a line sheet, but it will not be effective enough to attract many audiences. If your line sheet is unable to do what it is made for, it is a total waste of time and energy.
Following are the things that are important in this regard:
Target Audience
Before making a line sheet, take some time to figure out is the audience that you are going to target with it. Hitting the right audience with the right product description can clear out your way for success.
For this, you have to make sure that your line sheet is a concise catalog offering specific products with the precise description only relevant to the merchandiser.
The greater the description relates to the retailer, the greater are the chances that he may be attracted to your product. Thus the chances of your brand moving forward to popularity are increased.
Make it one or two pages.
If you have now finalized to make a good line sheet, based on my personal experience, I suggest you make it of almost one or two pages.
Do not make it too long to make your reader just lost in it and finding nothing except the unwanted lifestyle crafting and details. However, on the other hand, it should not be made too short to miss out on the important details. In either case, the retailer will lose interest in your product presentation and will find nothing that could attract him to work with you.
So, what you can do is add just a few lined details of the product that any buyer would need to place an order of purchase at your store.
This is an effective technique that can make the buyer show some interest in your products, and the short and effective detail is what any buyer would want to have for the purchase.
Clear images
There may be several other important things that affect the quality of your line sheet. Still, in my opinion, the importance of image representation is something that no one would deny of.
I suggest you keep your images as clear as possible. Also, make them professional by keeping the background simple and neutral.
Along with making your catalog look professional and attractive, it will surely catch the attraction of many buyers that could boost up the sales of your products.
Additional Tip: The way to an effective creation of the line sheet is to put your in place of the buyer and figure out how deeply and quickly they scan the item before making any type of purchase. This way, you will get to know what things are more important to be added to the sheet and which are to be excluded as unnecessary.
These were the things that I wanted any wholesale seller to keep in mind before making a line sheet for the business. As I have mentioned the important things to you, let me now move ahead to guide you through the processes you can use to create a line sheet.
How to create a line sheet?
There are many ways of creating a line sheet. With the growth of the wholesale business and the advancements in technologies, there are now many online softwares that you can use to make an attractive line sheet for your business. While on the other hand, a line sheet can also be made using excel or word.
Both are effective techniques to create a quality line sheet. The only difference is that the softwares/programs specifically designed to make line sheets guide you through all the information you need along with some best suggestions for the line sheets that will suit your business more closely.
However, here I will tell you a 5-step process of making a line sheet using excel or word. Also, I will provide you an idea for some useful softwares/programs that you can use to create your line sheet online without any professional assistance.
5-step process to create a Line Sheet
Before presenting this 5-step process, let me assure you that these steps will make the line sheet creating process easy and simple for you. So let's begin!
Header
The first thing you will do on your excel/word sheet is to make a nice header. It should be displayed bon each page of the sheet. What you can do to make it more effective is that make it displaying the logo and your brand. It will make your pages look more professional and clear that display the motive of your brand.
Image organization
The first look at your line sheet is important. If it is clean and organized enough, it provides a more professional look. To achieve this apparent organization, make sure that the images you add are organized in clearly defined rows, which group them into the relevant categories as you move along the sheet.
Search for information
This is the most crucial part of making the best line sheet. You should search for and gather all the essential information that you think might suit each picture.
Before starting to make up a list of descriptive things with the picture, keep in mind that the description must not be too lenghty, containing things that are not needed, and also it should not miss out on things that are necessary to mention.
Following are the things that are most commonly added as a description to the products:
Name of the product
Item number or ID
The wholesale price
Retail price
Size options
Color options
There may be some other important things that you can mention, as the minimum quantity of the items that any retailer has to buy from you. However, try to keep it short, precise, and as much useful as possible.
Additional Tip: Make sure that any information that you add with the product is consistent and well-organized the same way. It will help your merchandisers spot the item clearly and help them figure out the details more accurately and in a shorter time.
Merchandising Strategy
While making a line sheet, you must think about the merchandising strategy that you think can hit directly to their heart. Even though the line sheets should be as precise as possible but as a part of the merchandising strategy, you can still think or organizing the items and using the symbols to highlight some most important features of your product that you want the retailer to give proper attention too.
These features can be anything that you think might attract the retailers towards your product and increase your sales. For convenience, you can consider the following examples:
Placing "best-selling" or any new items that you are thinking of promoting at the top can help you attract potential buyers.
Indicate some special feature, like you can use some kind of banner to indicate the special feature of the product that you think might attract buyers' attention. You can use the banner to highly the following feature:
If your product is environmentally friendly
If any of your product is the best selling
If you have recently introduced some new items to your list
You can also highlight some other important things that you know your product has special in it.
If you have multiple target audiences, you can create different sections or a few versions of your line sheet to highlight various items for each of them. It will make it easier for each part to refer to their specific section easily and most conveniently.
You can also look for alternative ways to organize your item within the sheet. Be sure that your organization makes sense. You can use different colors, styles, or even items to make a sensible organization.
Additional purchasing information
Lastly, on the line sheet, add some additional purchasing information for the retailer. You can add this information at the bottom of the line sheet. The information may include details of:
Shipment options and exact timings for it
Payment terms and all the instructions needed to make it easier for the retailer
Contact details
Customer services
With this additional information/detail on the line sheet, you will build up trust for your business with the retailers. It will also help them to be sure of their decision of purchase. After all, this is what the purpose of an effective line sheet is.
As I have discussed a 5-step process for creating an attractive line sheet, let me now move ahead to tell you briefly what softwares are there that you can use to create a line sheet online.
Best Line Sheet Softwares that you can Use
Following are some of the best and top-rated softwares that you can use to make the line sheets online effortlessly.
Photoshop
InDesign
Canva
Linesheets
Brandboom
Plytix
There are still many other types of software that you can use to make the line sheets online, but in my opinion, these are the best and highly recommended. These softwares make the Line sheet creating process simple and easy and provide you an attractive and impressive line sheet at the end.
Some Concluding Words
Creating a line sheet might have been difficult for many in the past, but it has not remained now with the advancements of technology. It has made everything so simple and easy. Besides this ease, this advancement has increased competition and has set higher standards for professionalism. So, I suggest you be more competent and professional and put in a lot more time, and focus on creating a line sheet ahead of your competitors.