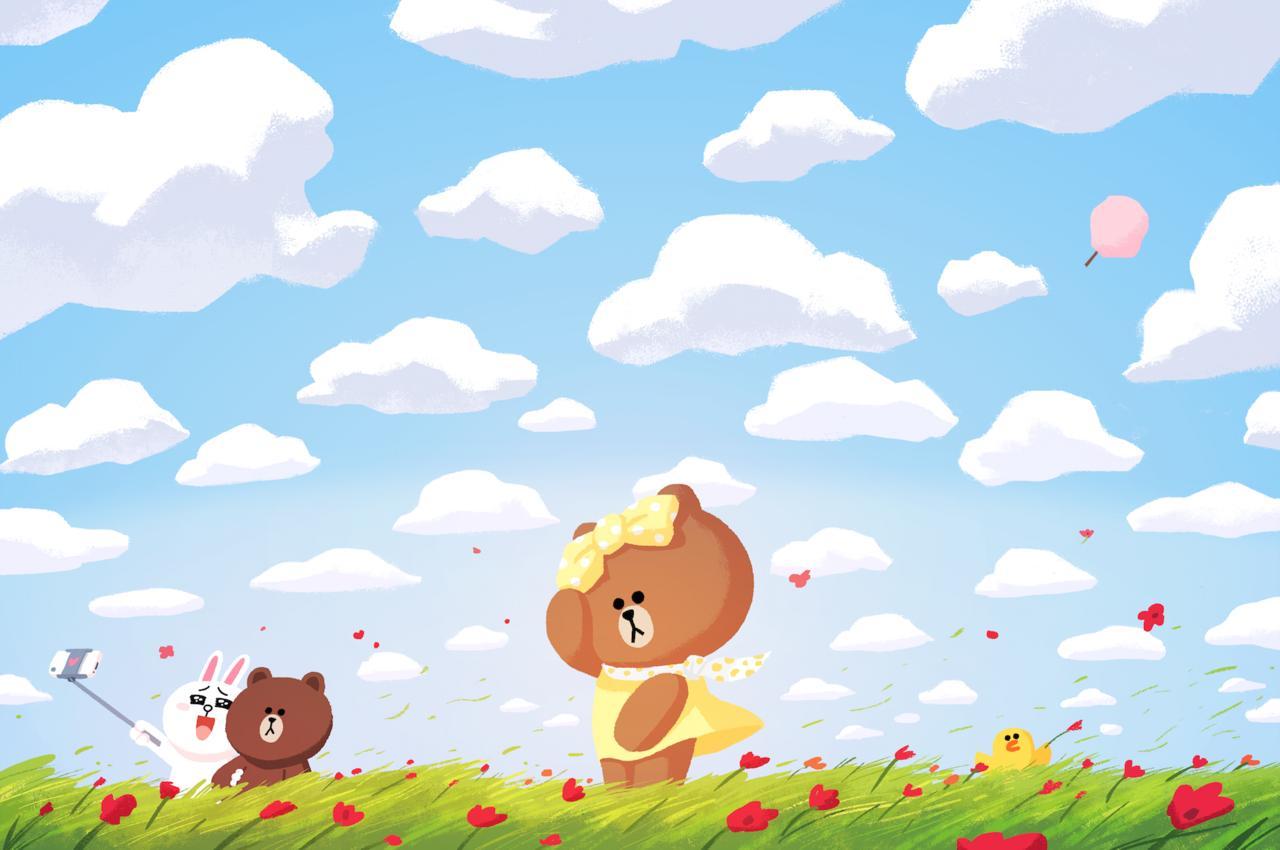 Creating a line sheet of your own greatly helps you attract more customers and grow your business even faster and better than ever. Provided that the line sheets are effectively made, they can attract a greater number of retailers, increase your sales, place a positive image of your brand and promote it efficiently in the market.
Line sheet making is not at all an easy process. It requires preciseness, clarity, and complete detail about the products you are selling to your customers. It demands you much focus and time so that it can stand out from others. Only if your line sheet is different yet attractive from others, your business will have the chances to grow faster and better.
Not everyone is best at making line sheets, so this is where these line sheet makers jump in. These are the professional tools that help you easily make your desired line sheet with as much greater ease as possible.
Following are some best line sheet makers that you can use to create your own line sheet.
What are some best Line Sheet Makers?
Brandboom
The web-based software primarily focuses on helping brands of all kinds create some stunning and amazing line sheets that undoubtedly impress and attract all buyers. It allows you to build a well-organized product catalog and generates line sheets that you can instantly print, download as PDFs or even send to your clients in the form of virtual presentations.
Photoshop or InDesign
Photoshop or InDesign is the most popular Adobe tools that many modern ecommerce brands use. These are the best tools that you can use to create the line sheets and various other things that might be of help to your business' growth.
Canva
It is a free web-based app that allows you to create all types of documents, including your business line sheets. It also has a large amount of data, including the user-created templates that you can use easily without any trouble or confusion.
Linesheets
It is another great web-based app that is specifically designed to help brands make customized line sheets. It makes the process as simple as possible that any new retailer can also use it with convenience and end up getting the perfect line sheets.
With this software, you can customize the available templates, create several collections, upload your products and even import them from your online storefront. You can also download your line sheets in PDF formats and also send them directly as presentations to your potential buyers with its built-in email option.
Plytix
Compared to any top-line sheet tool, it allows you to directly import products from your catalog, lets you customize your templates, export line sheets as PDFs, provides you an option of printing them or even send them to your clients for which you have prepared these.
Along with being the line sheet software, it is also a product information management platform that helps you effectively store and organize the information of your product in a single source that your organization can easily access. Also, this information can be exported to create brand portals, sell sheets, and much more.
5 Benefits of Using a Line Sheet Maker
When you have plenty of spare time with you to learn and experience new things, then making a line sheet from scratch can be the best practice ever. However, when you are a business owner, you have plenty of work to do otherwise. In such a case, making a line sheet all from the beginning can potentially be a time-consuming process.
Using a line sheet maker to create the best ever and attractive line sheet helps you a lot in such cases. There are plenty of line sheet makers that you can use to make customized line sheets for your business, and they can prove to be one of the smartest plays that you can use in your marketing career.
There is a wide range of benefits that you can take out of these line sheet makers, and some of the benefits of using line sheet maker are as follows:
Time Saving
In a professional career, time is everything that can make you or break you. Spending your time in good practices that are beneficial to the business can help you grow your business faster and greater. Nevertheless, if your time gets wasted on useless things like creating different versions of the same line sheet repeatedly, it can really make you suffer in your career.
Your time is precious, and the long hours of your life must not be spent learning to make some best and effective line sheets for your business.
So, play smart and use these line sheet makers who come with the most advanced features to make the creating process extremely easy and less time-consuming. Some of the line sheet makers like Canva or Plytix are so advanced that they come with preset templates and sizes for the designs you want to create.
With these designs, you can not only be creative in your own designs but be professional enough in competing with a wide range of competitors in the field.
So, you should not miss out on the opportunity of saving time along with getting the best and advanced features that help your business grow professionally.
Money-Saving
Besides time, money is also an important factor that needs to be mentioned here. Running a business requires a lot of money, and even if you have already kept a lot of money in safekeeping, you would not want to waste it on the things that you know can be done otherwise.
Spending money on everything is not a key to a successful business, but spending wisely surely is. If you go to a professional graphic designer to have him make your line sheet, it would definitely cost you as little as $50/ hour, even more than that.
So, why not go for an option that is less demanding for money and gives you professional results.
These line sheet makers are made keeping in mind your convenience in spending money on the projects. They are extremely easy to use and do not demand from you money on a "per-hour" basis so, if you want that your money does not get wasted, trying the best line sheet makers can help.
Easy Adjustments
There is always a chance that you want to make some changes to your created design; you may not like things that you have added previously and want to delete them, or also you may want to add some more details into it.
This editing process is essential in making a line sheet as it will have a long-lasting impression on your client. Nevertheless, the process has not been so easy as it has made now by these updated softwares.
These line-sheet web-based apps include various templates that come with various slots for important details. These softwares always allow you to make some quick adjustments to your design and make it just the way you want it to be.
With these templates, it becomes a lot easier for you to remain focused and adhere to the industry standards without lacking in any. The only thing that will help you stand out in public will be the up-to-date creative designs that you present to your customer looking for some brand new touch of modernity.
Professional Results
All the professional graphic designers can really make it easy for you to have some high-quality, attractive, and professional designs that you always wanted for your business. However, they would also cost you much of the money you can spend anywhere else to promote your business.
So, if you want to get some professional results each time you create a design, line sheet makers are best to go for. These are all easy to use softwares that allow you to make some professional designs of your choice, and that too in a professional way; which is the growing demand of the market.
Presenting to your customers with an eye-catching and professional line sheet for your business can help you gain their trust in you, and it would also help you get recognition, among others. So, if you want your business to get a definite boost towards success, these line sheets makers are the thing that you are in need of.
Instant sharing
After creating an attractive line sheet, the next step that comes to your mind is sharing it with either your team to get suggestions for the editing or even with the potential clients who have demanded it from you.
If you do not use line sheet creating softwares, a lot of your time will be wasted downloading in, opening the email utility, finding the saved file, attaching it to an email, and then sending it to the one.
This is obviously a tiring yet frustrating process after doing a lot of hard work in creating the professional design. So, if you want to get rid of this, you must take advantage of these softwares.
Almost all these modern softwares that you use come with an in-built email functioning through which you can send your designs to whosoever you want by using your existing address, and you don't have to exit the app at all.
This is a time-saving and useful method that never irritates you further. After that, you have tired of working hard to create an impressive design.
Up-to-Date Creativity
The retail industry changes its style, demands, and fashion within no time. Being a designer, your mind should be aware of any air of change and should be able to respond to whatever is being demanded.
Based on this change and people's needs, retailers need a stock that can specify a specific category of people. To make sure these retailers don't go anywhere else to look up the trendy designs, try to respond to them as quickly as it is possible.
However, with the sudden change in the trends, your line sheets must have some designs that meet the trend. The quickness in the presentation should not leave behind your up-to-date creativity.
In such cases, this software is best to use. These allow you make editing to your line sheets hundreds of times, and you can do that within minutes.
When you use these line sheets making software, they make sure that your line sheets are never outdated. They present to you the latest templates to provide you an idea of what's trendy these days.
You can quickly edit these templates and save them with you as a copy to send to your potential cline. If there is a need to provide another latest copy of the line sheet, you can still go to your apps and edit the sheet again within minutes, and your work is done.
So, next time you are called to an urgent meeting or conference, you do not have to go there with the outdated piece of line sheet that can negatively affect your brand's reputation.
All line sheet makers are not the same, yet the quality of creation they all provide to you is, no doubt, amazing. With these line sheets creating apps, you can save as much of your time as you want and use it somewhere else where you feel the need for it. Along with saving time, they all are known for their quality up-to-date creativity, which keeps you stay in the market with a good reputation.
Some Final Words
Having the best line sheet creating an app is a must nowadays for any business if you really want to make it run in the modern competitive world. These are the best companions that you can have in your professional career, and that can help you out with everything creative you need to make your business look updated.