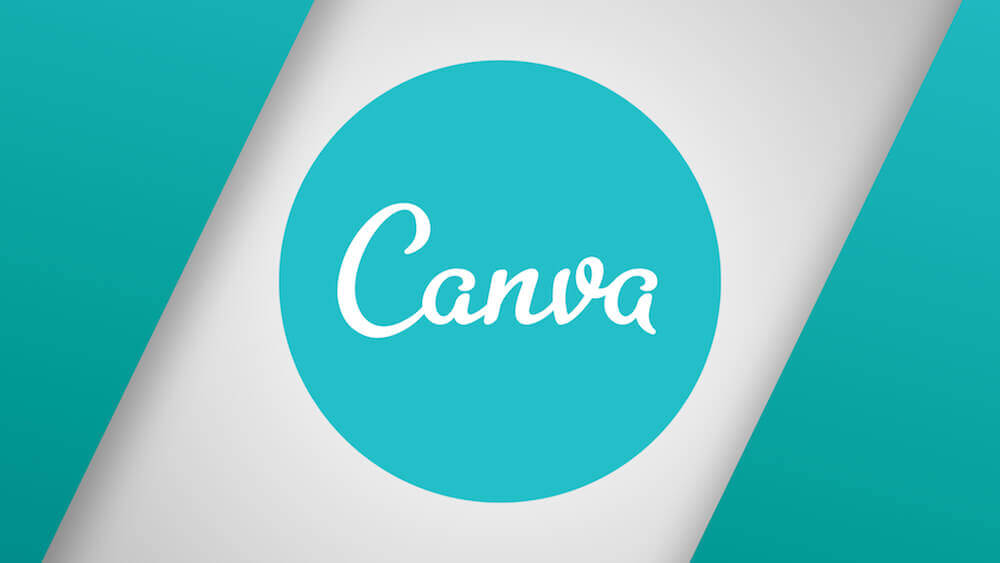 Modern times have made it easy and simple to create attractive line sheets to get more customers. As time progresses, technologies have introduced a lot of softwares that make it quite simple for the users to make professional line sheets at home. As compared to outdated softwares that some brands still use, these modern softwares are extremely helpful and let you bring out your creativity.
Although there are several hundreds of software tools that now ecommerce brands are using to attract a greater number of customers for the growth of their business, however, among those hundreds of softwares, Canva is the one that is used by a multitude of successful wholesale business persons.
Along with having a bunch of advanced features, it makes it extremely easy for you to create whatever you want. In this article, I will describe in detail what Canva is? How does it work? What are the benefits of using it? And also a step-by-step process of making an effective line sheet for your business.
What is Canva?
Canva is one of the most popular and free graphic design platform that allows you to make some great line sheets, Instagram posts, business cards, invitations, and much more. It has a load of easy-to-use features that anyone can use to create a wide variety of engaging content to share ahead.
It comes with a wide range of features that make it easy to use and work on it to try thousands of completely new and amazing things. It is an easy-to-use software that anyone can use to bring forth their creativity and inner passion for creating something great.
How it works
It has an easy "drag and drop" interface that makes it completely easy to customize thousands of templates. You can choose your logo, hashtag, and also the social media handles that were not so easy ever as it is now. Also, it allows the beginner to edit photos easily and effortlessly.
Not only this, it has some great tools that help all types of small businesses to produce engaging content consistently. Its transparency tools make your image non-invasive to the person that views the image created by you.
The creation of the content that effectively engaged a large number of customers is undoubtedly one of the hardest parts of any content marketing campaign. Still, Canva makes it so simple and easy. It allows you to create quality content easily and quickly. It doesn't demand any special skills from you and provides you with fabulous end results. To help you win the hearts of many in your marketing campaign, Canva designs are no doubt awesome and helpful.
Benefits of using Canva
Although Canva is regarded as one of the top-rated and most-used apps for designing, I feel there are still some benefits that need to be highlighted to make you more confident about your decision.
Following are some of the most prominent benefits that it provides to its users:
Straightforward to Use
The first and most important benefit of using Canva is that it is completely straightforward to use. It has no complicated interfaces that are hard to understand and manage for creation. A
It is extremely simple and easy to use, that any beginner with zero digital/creative skills can use it easily and effortlessly. Also, it makes a great tool for public relations professionals who know how to knock the creativity.
With its simple and effortless usage, you can save much of your time and energy and put it into your creative work of art that your business is in need of.
Wide Range of Features
Along with an easy to use interface, it comes with a wide range of useful features that are not easily found easily in any other similar software. Its features include its transparency tools, drag, and drop feature, and many others for your effortless creativity process.
It's mostly free
Among various other amazing things about this software is that most of its features are free for its users. It has some amazing graphics and fonts that don't ask you to pay for them. Also, it allows you to make an account of your own, and you don't have to pay for the subscription deal.
Having such great features at the software that is mostly free is everything that any user would ever want to have.
Easy to Share option
If you are working with your team and you have created a design that you want to share with your team for approval or further suggestions, you can do it with Canva. It is just as you enter an email address and send it to the team.
With its easy-to-share option, you can easily share your designs with almost thousands of people before demoing from you an actual amount of pay. It makes it easy for you and your team to make changes to your design if it is needed.
The option for editing is available till the end when you plan to end your creation process and pay, so you make your design just perfect as the way both you and your team want it.
Preset Sizes and Template
Another benefit that Canva provides you with is that it has a multitude of preset templates and sizes for all types of posters, cards, flyers, media posts, postcards, and many others. These preset templates and sizes save much of your time and energy that you spend to figure out the perfect dimensions for your own creation.
All you have to do is just click on the type of content that you want to create, and there will appear a multitude of designs and templates that you can use for it.
Automatic Design Saving
Think for some moment that you have to travel suddenly for a business trip and you have not taken your PC with you in which you have created all your designs. What would you do? Obviously, you would not want to make all those designs repeatedly to present to your customers as you know how much time it already took the first time to make it perfect.
However, with Canva, you don't have to go through all this trouble. It is made intelligent enough to automatically save all the designs that you have created on one PC. If you have made your account on the software, you can log in to it at any place and anywhere in the world, and it will take you to your already created designs.
This feature is helpful as it allows you to access your designs anytime, and you do not necessarily have to save your designs in the drive, and even you do not have to worry if your PC malfunctions or shuts down suddenly because your design gets automatically saved.
Easy Logo uploading
When you are working for a company and are busy making the design, you are required to use a specific logo, and Canva lets you upload the logo for free. Not only this, but it also lets you save the particular image/logo that you have just created in the drive of your account in case you feel the need for it again in the near future.
So, these were some of the most benefitting features that it provides to all its users. When you get used to Canva, you will not enjoy using any other similar software used for creating logos or images for the brands.
Now moving on to making line sheets using Canva let me first introduce what Canva offers to you to make Line Sheets.
What Canva has for Line Sheets
To help you out in making the line sheets, it comes with the following features:
It has both the templates for horizontal and vertical line sheets. Also, you can download these templates.
Each of the templates has its own cover options, a template that includes the wholesale terms and conditions, a pricing sheet template, 12+line sheet design variations that you get in each style.
With these things in Canva software, it becomes so easy for you to design customized line sheets for your wholesale business. It also helps you compete effectively with the competitors in your field.
Now, let me tell you in detail how you can create an impressive line sheet using Canva.
How to create Line Sheets using Canva
Canva has many features that you can use to create an extensive range of designs for any purpose, be it is for wholesale business or any other. However, when it comes to talking about creating line sheets to present the retailers in your wholesale businesses, it can be regarded as the top choice.
Canva has some preset sizes and designs for many purposes, and you can also choose the design of your own choice to create line sheet as well. Line sheets made by Canva have their own attraction and quality that no one can deny appreciating.
Let's begin our creativity with Canva!
Template selection
The first step you have to take when you go to Canva to make a line sheet for your business is to select an appropriate template, as I have already told you that Canva has a lot of templates in store for you. These templates vary from need to need, including simple company logos and cards to line sheets; it has it all.
So, when you plan to make a line sheet using Canva, make sure to select the Line Sheet template from it. It will make your task easier and simpler as it will have everything in it that you need.
Delete the first page
After that, you have selected your template to be very careful and delete its first page. You can do it by clicking on the top right corner, where it has a highlight (below) bin.
Add Logo
The step after deleting the first page is that you fill the first page all again with the logo, image, and text of your own. By doing it, you are taking the very first step in creating your own line sheet for business purposes.
For uploading images, you can click on uploads that are present on the left menu and then on the "Upload the Image." After that, you simply drag the image to the place where you want to place it. You can also change the size of the image according to your own design.
Designing product page
After that, you have added your desired image on the first page; you can move on to designing your product page. This is the most important step in designing a line sheet for your business. The reason for this is that this is the page that any retailer or user will be attracted to if it is made adequately.
So, for designing product pages, you can use your images, add your product names, product information, prices, and important details that you think go well with your template. If you need more than one product page, you can click on the highlighted symbol, and it will duplicate the product page for you, so you can add more images on it if you want.
With this duplication feature, you can use as many product pages as you want for an attractive line sheet creation.
Terms and Conditions
The last step is to compile everything you have made up until now, and you will do it by setting up some terms and conditions that your brand needs the retailer or customer to follow.
You can also add your contact information and a detailed process for the customers to let them know how they can order your product from you.
Some Final Words
This guide explains for you in detail all the basic things about Canva and also mentioned a step by step process of making a line sheet of your own. I hope you might have found it helpful to use it as a proper guide for the process.